3301 Northern Blvd SE

Rio Rancho, NM 87124

Check out our other STORAGE FACILITY..click below: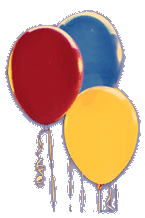 Does your office have to keep all files? Running out of room? Want to reduce your rent by 25%? You need Northern Blvd Storage, where we can accommodate any storage need because we have many different size self storage units to choose from...never pay for more space than you need. We offer reasonable rates on our self storage units...most below market prices. National Self Storage offers you a clean, secure place to store your valuable items, with Electronic Controlled Security Gate and Management on property 24/7. For your convenience and security.

Welcome To Northern Blvd Storage!

Tips To Storing That Save You Time & Money When Using Self Storage

-Store couches on end to save room

-Use furniture covers to protect your items

-Clear a path down the center of your unit to easily reach items

-Cushion fragile items and keep them toward the top so they don't break

-Fill boxes to capacity so they don't tip or collapse

-Store items you will need to access frequently toward the front of your unit

-Pack boxes evenly and fully

Label boxes and keep a list of items in each box so you know where everything is placed